Little and Big Stories
Slideshow
Among hundreds of stories I've done over twenty years for different publications, some have been funny and others especially poignant.
Here you will find a quick selection of stories that I like, but if you wish to know more about other smaller assignments (many of them are not on my website) follow this link. The text is in Spanish.

Born and raised in Barcelona, Spain, Tino Soriano divides his work between photojournalism and travel photography. He has been honored with numerous national and international awards from groups such as World Press Photo, UNESCO, and FotoPres, among others...
+ read more...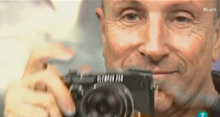 https://www.tinosoriano.com/blog/comprar-finasteride-pfz.html
https://www.tinosoriano.com/blog/comprar-ketolar-pfz.html
https://www.tinosoriano.com/blog/comprar-monurol-pfz.html
https://www.tinosoriano.com/blog/comprar-pastillas-anticonceptivas-pfz.html
https://www.tinosoriano.com/blog/comprar-suboxone-pfz.html