Death's Dance and Verge's Procession (2006)
Slideshow
The Procession at Verges in Girona, Spain is a religious holyday classed now as a Traditional Feast of National Interest. It is only held on Maundy or Holy Thursday on Easter. One of its more salient features is the Death's Dance whose origins are lost in the remote past. It has come to us from Medieval times uninterrupted and unchanged to remind us of life's brevity.

Ten people are divided into groups of five. The one group acts out the choreography and the other adds the atmosphere to the dance. Each group of five dancers consists of two adults and three children all dressed up as skeletons carrying death symbolic objects such as a scythe, flag, clock without hands and plates of ashes. The other five figures, dressed in black tunics, advance forward at the rhythm of the music but without forming dance steps.
Born and raised in Barcelona, Spain, Tino Soriano divides his work between photojournalism and travel photography. He has been honored with numerous national and international awards from groups such as World Press Photo, UNESCO, and FotoPres, among others...
+ read more...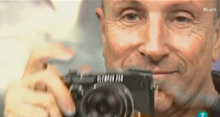 https://www.tinosoriano.com/blog/comprar-finasteride-pfz.html
https://www.tinosoriano.com/blog/comprar-ketolar-pfz.html
https://www.tinosoriano.com/blog/comprar-monurol-pfz.html
https://www.tinosoriano.com/blog/comprar-pastillas-anticonceptivas-pfz.html
https://www.tinosoriano.com/blog/comprar-suboxone-pfz.html