Oaxaca - Day of the Dead
Oct. 27 - Nov 05, 2019
Mexico
An incredible experience at the villages capturing with your camera how the tiny towns in this area are preparing their homes, plazas and graveyards for the celebrations.
Info: NOMAD EXPEDITIONS
---
Nacido en Barcelona y premiado con numerosos galardones nacionales e internacionales como el Humanity Photo Award de la Unesco en tres ocasiones y el Premio Canon-Europa de la OMS. Posee cinco distinciones Fotopres...
+ leer más...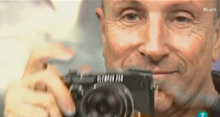 varázsol doktori programok
viagra vásárlás
városi piac breckenridge gyógyszertár