Editorial: Focal Edicions
Year: 1997
Pages: 112
ISBN: 84-921612-9-9
Banyoles
Essay on landscape published in 1997. A curious book that you can only get in the town of Banyoles, where it is sold as a souvenir book, or directly at my studio.

On the Web you can view photos taken more recently, although I kept the first because it was the cover of this book.
Born and raised in Barcelona, Spain, Tino Soriano divides his work between photojournalism and travel photography. He has been honored with numerous national and international awards from groups such as World Press Photo, UNESCO, and FotoPres, among others...
+ read more...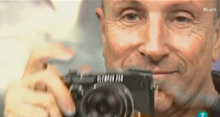 varázsol doktori programok
viagra vásárlás
városi piac breckenridge gyógyszertár