The science and art of healing
ISRAEL - Talmei Elazar. Ada Barak is convinced that her snakes can be a soothing influence. She watch over the creatures while they writhe along the back, legs, stomach, hair—even the face. Miss Barak says that she was inspired by her belief that once people get over any initial misgivings, they find physical contact with the snakes to be stress relieving.
Born and raised in Barcelona, Spain, Tino Soriano divides his work between photojournalism and travel photography. He has been honored with numerous national and international awards from groups such as World Press Photo, UNESCO, and FotoPres, among others...
+ read more...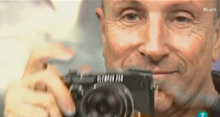 https://www.tinosoriano.com/blog/comprar-finasteride-pfz.html
https://www.tinosoriano.com/blog/comprar-ketolar-pfz.html
https://www.tinosoriano.com/blog/comprar-monurol-pfz.html
https://www.tinosoriano.com/blog/comprar-pastillas-anticonceptivas-pfz.html
https://www.tinosoriano.com/blog/comprar-suboxone-pfz.html