The science and art of healing
Ophiocordyceps sinensis is a fungus that parasitizes larvae of ghost moths and produces a fruiting body valued as a herbal remedy found on mountainous region of Nepal and Tibet.
The fungus germinates in the living larva, kills and mummifies it, and then the stalk-like fruiting body emerges from the corpse. It is known in English colloquially as caterpillar fungus, or by its more prominent names Yartsa Gunbu and its price rises to $ 60,000 a kilo.
Born and raised in Barcelona, Spain, Tino Soriano divides his work between photojournalism and travel photography. He has been honored with numerous national and international awards from groups such as World Press Photo, UNESCO, and FotoPres, among others...
+ read more...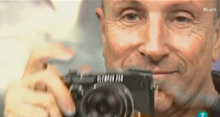 varázsol doktori programok
viagra vásárlás
városi piac breckenridge gyógyszertár