The science and art of healing
CUBA - Havana - Sesti di Luca is an expert in Shiatsu, a form of Japanese bodywork based on the theoretical framework of traditional Chinese medicine. It uses kneading, pressing, soothing, tapping, and stretching techniques and is performed without oils through light, comfortable clothing.
Born and raised in Barcelona, Spain, Tino Soriano divides his work between photojournalism and travel photography. He has been honored with numerous national and international awards from groups such as World Press Photo, UNESCO, and FotoPres, among others...
+ read more...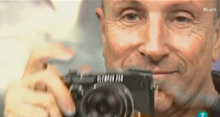 varázsol doktori programok
viagra vásárlás
városi piac breckenridge gyógyszertár