The science and art of healing
Lima - Peru - The cuy is a diagnostic tool in which the healer or curandero rubs the animal over the patient's body and then analyzes the body of the guinea pig (or other material) to see what is wrong with the patient. The diagnostic can include anything from mental health to problems with organs to parasites to excessive heat or cold in the body (a traditional Andean health concept). The healer gives suggestions for treatment for his or her patients and can often offer up herbal knowledge for possible solutions.
Born and raised in Barcelona, Spain, Tino Soriano divides his work between photojournalism and travel photography. He has been honored with numerous national and international awards from groups such as World Press Photo, UNESCO, and FotoPres, among others...
+ read more...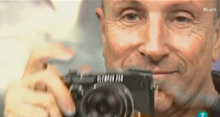 varázsol doktori programok
viagra vásárlás
városi piac breckenridge gyógyszertár