China - Sudian - Yunnan - Lisu Ethnic Minority
China - Sudian - Yunnan Province - Lisu women in traditional clothing, walk in a street.
Born and raised in Barcelona, Spain, Tino Soriano divides his work between photojournalism and travel photography. He has been honored with numerous national and international awards from groups such as World Press Photo, UNESCO, and FotoPres, among others...
+ read more...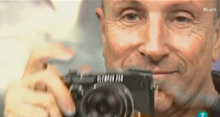 https://www.tinosoriano.com/blog/comprar-finasteride-pfz.html
https://www.tinosoriano.com/blog/comprar-ketolar-pfz.html
https://www.tinosoriano.com/blog/comprar-monurol-pfz.html
https://www.tinosoriano.com/blog/comprar-pastillas-anticonceptivas-pfz.html
https://www.tinosoriano.com/blog/comprar-suboxone-pfz.html