La Arruzafa Foundation - Tanzania 2017
Mangola Chini - Tanzania - Little Gabriel, ten years old, has a traumatic cataract, very frequent because of the spikes of acacias that abound in the area.
Born and raised in Barcelona, Spain, Tino Soriano divides his work between photojournalism and travel photography. He has been honored with numerous national and international awards from groups such as World Press Photo, UNESCO, and FotoPres, among others...
+ read more...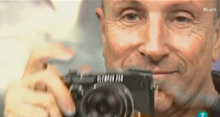 https://www.tinosoriano.com/blog/comprar-finasteride-pfz.html
https://www.tinosoriano.com/blog/comprar-ketolar-pfz.html
https://www.tinosoriano.com/blog/comprar-monurol-pfz.html
https://www.tinosoriano.com/blog/comprar-pastillas-anticonceptivas-pfz.html
https://www.tinosoriano.com/blog/comprar-suboxone-pfz.html