Around the World in 30 Days (2010)
Slideshow
Around the world in a month with stops in London, Hong Kong, New Zeeland, Rarotonga (on the Hook Islands) and Los Angeles in the United States.
This was a story for VIAJAR magazine sponsored by Air New Zealand, later published in EL PAIS SEMANAL with a great cover.
Born and raised in Barcelona, Spain, Tino Soriano divides his work between photojournalism and travel photography. He has been honored with numerous national and international awards from groups such as World Press Photo, UNESCO, and FotoPres, among others...
+ read more...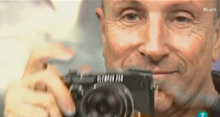 https://www.tinosoriano.com/blog/comprar-finasteride-pfz.html
https://www.tinosoriano.com/blog/comprar-ketolar-pfz.html
https://www.tinosoriano.com/blog/comprar-monurol-pfz.html
https://www.tinosoriano.com/blog/comprar-pastillas-anticonceptivas-pfz.html
https://www.tinosoriano.com/blog/comprar-suboxone-pfz.html